We're Getting Mutants in the MCU - The Loop
Play Sound
May 2011 FPH Clan Purple Eminential Elections

---
---

Turnout
9
 
Nominee
Lief
Nidhogg13
Avenger
Party
LIEF4PRESIDENT 2011[1]
Vote for a Her☹
none
Home country

USA

Canada

Korea

,

New Zealand

,

USA

Popular vote
3
3
3
Percentage
33.3%
33.3%
33.3%

---

 
Nominee
Darkflame
Party
none




Home country

Netherlands

Popular vote
0
Percentage
0%
---
Purple Eminence before election


Lief
LIEF4PRESIDENT 2011

Elected Purple Eminence


no one ever anymore

The May 2011 FPH Clan Purple Eminential Elections were called after Lief's impeachment pretty much directly after taking office. The May 2011 FPH Clan Purple Eminential Elections sucked hard. No one campaigned during the May 2011 FPH Clan Purple Eminential Elections and the only picture activity we saw was lief firing his chief of gifs, below.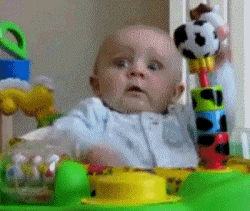 An impeachment vote was held to impeach the next leader two days after he won. Unfortunately, the elections resulted into a 3-way tie, so a run-off had to be held. The impeachment succeeded before the runoff finished. Basically we impeached the leader before he got elected. Then we had to restart the elections again because the constitution said so.
This may have been a nefarious plot to decrease trust in democracy to ease a Purpleshirt takeover but we have no proof of this despite our best investigative journalism
Various critics on these glorious elections
[
]
left fph before it went down the tubes

—Soggyfrog, when asked why Pascal is so wise, 

[1]
---
I decided to random.org my vote
---
OK, to screw it up even more:

Veg Deef Need Leef

Or have I counted wrong

—Avenger, voting specifically to create a draw, 

[3]
---
Changevote

Lif Vig Dif Nid

CRISIS

—Shusky, doing the exact same thing in the next post because apparently avenger screwed up?, 

[4]
---
fine, fine.

—Theias then doing the same thing too because apparently no one can fucking count in this fucking clan, 

[5]
---
But as things are now, it looks like the new leader will have grossly mismanaged the clan right now when he gets elected in the future.

—Darkflame, on the impeachment vote, 

[6]
---
---
According to the constitution, new elections need to be started immediately, so these elections are apparently cancelled. GOOD JOB GUYS. GOOD JOB.
References
[
]